My dear postman Pat (or whoever *g*) brought me my MAC pigment samples. I really don't know if they are genuine, but at least most of them are great.

Here's swatches and reviews of:
Cornflower
Full Force Violet
Cocomotion
Reflects Rust
Teal

Cornflower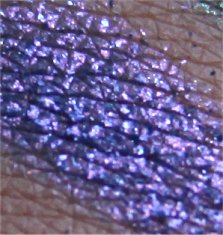 Oh wow.
So pigmented, and stunnung shade!
Unfortunately this is almost exact dupe of Mschic Heart Throb:
Mschic is more finer dust, Cornflower is maybe a bit more pigmented. But they're really quite the same.
Full Force Violet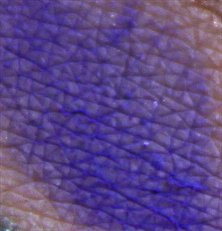 HUUUUUUUGE disappointment. I really don't know if this is fake, 'cos this REALLY chalky and powdery. This is almost as bad as my supercheap BeautyUK eyedusts :/ Color is nice, but I really can't do nothing with this. I can wipe it easyli off even when it's applied over from paint pot Painterly.
I really actually hope that this is fake, else MAC makes something really crappy.



Cocomotion
This is gorgeous. Warm golden brown, that seems to reflect little bit to the green in some light. But just a liitle bit. This is sort of mixture of my MuS Gold and Inka:
Reflects Rust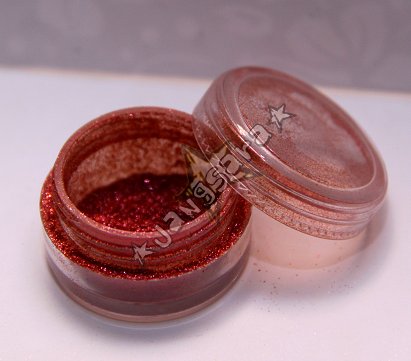 Glitter. I'm sure this looks great on top of some e/s, but since it has no pigment on itself, alone it's just a glitter. It's really fine, and pretty shade, but nothing mindblowing. Not gonna buy the full jar ;D
Teal
OMG.OMG. Like omg. OH MY GOD.This is UNBELIAVEBLE. So vibrant and pigmented and all!
I thought this would be like my Gosh Aquatic, but this is more greener that Aquatic.But then it's also bluer than Gosh Emerald and Green Python:
I want MORE! *g*